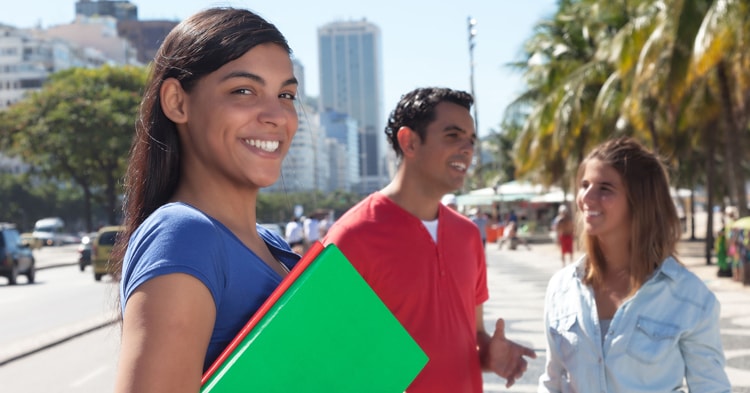 Life outside the college campus
The customary morning bell that rings aloud at sharp 8 am. Benches and desks with names of those who sit there, carved aesthetically. The mad rush to the canteen during the morning break. That moment of fear when a chalk piece comes flying towards you. Chats, exams, group studies, fights… well, life within the college campus is a one-of-its-kind experience. And every moment is, and will always be, cherished.
But that's just one phase of a student's life, significant though!
Life outside the campus is very different and it's best to be prepared when you've decided to enter the corporate world. Preparation, to us, goes beyond academic excellence. Preparation to us is, knowing the what, how, when and why. Therefore, it is important that you know what your first steps must be, right after graduation.
Here are a few points that'll help you in making your life outside the campus successful.
Be visible: Don't just sit there waiting for the world to come to you. Instead, step out and make yourself visible to every company and person who is looking for talent. Register with someone who'll help you connect with the corporate world. Well, make the most of the digital revolution while you can! Many colleges have campus RPO solutions to help students more.
Be certified: A degree is great. But getting an additional certification for your skills is certainly the icing on the cake. Get certified with a seven-digit score that will help you get to the top soon. Also, get the benefit of creating a video resume profile that will leave the recruiters truly impressed.
Be connected: Colleges, recruiters or companies; only if they're aware of your existence and skills, will you be hired. So make sure you are well connected to both of them, or even all of them. And that can happen only if you register with an online portal like HireMee.
Be smart: When all of this can be done online and for free, why even think of another way, right? Yes, in today's day and age, everything can happen with a click and it's the same with job openings for freshers.
These are just a few of the many ways in which you can make life outside the college campus truly successful. The idea and mantra is to be prepared, be confident, and be there when the world is out there looking for someone who can add value through their skills and qualification.
The question is, are you the one?
Testimonials
---
"HireMee has been a great experience for our students and the college. HireMee helped us understand where our students stand and showed us areas where they needed additional training. From the demo session to the exam, your team has been a tremendous support to us."
Ramakrishnan & Naveen Kumar,
Placement Officer, Salem College of Engineering and Technology
The selection process of your company looks unique. It is automated, lean and agile. From the PO's perspective, it ensures that every data is uploaded by the student and ensures its accuracy. From the student's perspective, the experience is seamless as he can upload data from anywhere.
S.Sivaramakrishnan,
Training & Placement Officer, Nandha Educational Institutions, Erode
The HireMee platform gave us an opportunity to showcase our talents which in turn resulted in getting placed in our dream company. The job assessment test was very useful to us. It helped us to reach our job goals. The assessment platform is innovative and allowed us to upload 20-second video resumes.
Malasri,
Final Year CSE, Sir C R Reddy College of Engineering
I got selected for Vee Technologies through the HireMee Platform. I would like to thank you for such a platform which tests all the skills needed by recruiters. The HireMee app is more like a social network with a lot of interesting features which makes the job search easier.
Ramya Sree,
First Year CSE, Sir C R Reddy College of Engineering
Hiremee is a good platform for freshers seeking placement in reputed companies. The Hiremee platform has such an environment with more than 30 companies. The assessments tests the subject knowledge and mathematical knowledge of the candidate. The subject related questions are simple and logical. There is also a phase where they test our positive attitude.
Abdul