HireMee is a SaaS platform for recruitment, assessments and examination and is a part of Karpaga Assessment App Matrix Services Private Limited (KAAM Services Private Limited) and a social enterprise by VeeTechnologies. Mr. Chocko Valliappa, the founder of HireMee, started the company with a vision to get young graduates- India's hidden diamonds from different tiers of the nation to be discovered by companies. The company is also on a mission to register and complete assessments of 2 million students from over 7000 campuses.
Fresher's Job Scenario
India is home to a huge pool of talented young workforce. However, ineffective and inefficient management of this young crowd sadly contributes to high unemployment rates. Millions of young students from tier 2 and 3 cities are yet to be discovered and hundreds of companies are deprived of talented individuals.
Bridging the gap with HireMee
HireMee is a state-of-the-art online portal with a mobile application developed with the aim to connect companies with potential candidates and improve placements for colleges. HireMee helps with job vacancies for freshers by a skill assessment test and Video Resume feature, which is a unique initiative in India by an online assessment platform.
How HireMee works
Students take our online talent and skill assessment based on 7 parameters drafted by experts from the respective domain and get a 7 digit score. Companies find the candidate they want using this score.
The Mobile App allows students to also upload a 1-minute video (video resume) to showcase their skills.
Recruiters get a comprehensive understanding of every candidate and the entire hectic process of sorting through CVs, connecting with, giving callbacks and checking references is avoided. 
A Social enterprise with zero cost
All of HireMee's services are free of cost. Helping students from all over India to find the right job, helping companies to find the right employees and helping colleges to ensure better placement records are the only objectives.
The Founder 
Chocko Valliappa is a passionate & multifaceted entrepreneur born into a family of entrepreneurs. He co-founded an incubation company Valliappa Software Tech Park (VSTP), launching companies like ORACLE, CISCO, Verifone in India in 1995.
In 2000 he founded Vee Technologies, a gold standard Global Services Company focused in Revenue cycle Management, and Healthcare & Engineering services. Vee annually handles about $21 Billion worth transactions with Six Sigma levels of accuracy, working with Global 1000 & mid-size companies. Vee also features in Inc 500 list of the fastest-growing US Companies.
HireMee Founder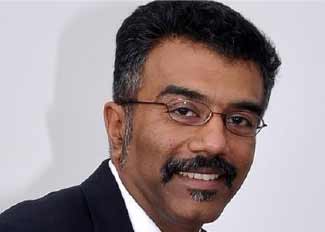 Our Mission
To optimize recruitment process using App/Web based technologies.
To increase reach of Corporates in the recruitment process.
To minimize operational & logistics cost for corporates/educational institutions towards campus recruitment process.
To assist Corporates through scientifically administered assessments that would enable easy recruitment just in time and support them in their learning and development process.
To identify skill gaps to administer appropriate skill-development programs and make candidates job-ready.
To Support and facilitate online learning and examinations for Educational institutions.
Our Vision
To be a top global job enablement platform revitalizing the recruitment process, linking students/applicants specifically in remote areas to recruiters using the latest technology and become the most reliable SaaS platform, enabling capability enhancement through innovative digital methods for every constituent of the value chain in Education, Skills and Industries.