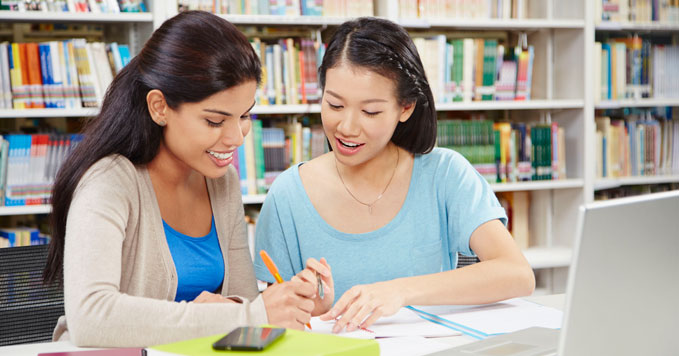 A Friend You Need After Graduation
Friends help you make it through the best of times and the worst. No matter what happens, friends always stick together. Of course, no two people are the same and you'll find all kinds of people but these peculiarities are sometimes exactly what bring people together. We're sure at some point, you have had these types of friends.
The advice-giver: We all have that one friend who we always seek out for some advice. And often, the advice is always right on the money. Whether it's at 12 am in the morning, or 10 pm at night, this is a friend who has your back, come what may!
The childhood buddy: Then there's the person who you have grown up with and over the years, there isn't anything you don't know about each other. You have a telepathic connection and no one can come between you. You fight all the time and make up just as easily.
The long-distance friend: This is the person who you meet after a few years and nothing ever changes. You just pick up where you left off. A friend you reminisce with about the good old times and laugh about it all over again, time and time again.
The aloof one: Ever had that person in your life who looks like he just doesn't care? We all do. But we also know that he's just like a coconut - tough on the outside, soft on the inside.
The yin to your yang: This is the kind of person who is your exact opposite in every way and yet somehow you still make it work. Whether it's opinions or choices, you are poles apart but connected on some level.
Everyone is different, but there's something that connects all these people together and that's friendship; a helping hand all along the way. That's exactly what HireMee wishes to do for you - be a friend and a mentor and help you accomplish what you've set out to do after graduation.
Through our skills assessment test, we hope to make sure there's no stone left unturned in helping you get the perfect score for the job that fits you like a glove. You can be assured that through our campus recruitment assistance, you will have all your doubts and queries resolved and get the right direction. With our video resume option, you can make an impression that lasts.
Testimonials
---
"HireMee has been a great experience for our students and the college. HireMee helped us understand where our students stand and showed us areas where they needed additional training. From the demo session to the exam, your team has been a tremendous support to us."
Ramakrishnan & Naveen Kumar,
Placement Officer, Salem College of Engineering and Technology
The selection process of your company looks unique. It is automated, lean and agile. From the PO's perspective, it ensures that every data is uploaded by the student and ensures its accuracy. From the student's perspective, the experience is seamless as he can upload data from anywhere.
S.Sivaramakrishnan,
Training & Placement Officer, Nandha Educational Institutions, Erode
The HireMee platform gave us an opportunity to showcase our talents which in turn resulted in getting placed in our dream company. The job assessment test was very useful to us. It helped us to reach our job goals. The assessment platform is innovative and allowed us to upload 20-second video resumes.
Malasri,
Final Year CSE, Sir C R Reddy College of Engineering
I got selected for Vee Technologies through the HireMee Platform. I would like to thank you for such a platform which tests all the skills needed by recruiters. The HireMee app is more like a social network with a lot of interesting features which makes the job search easier.
Ramya Sree,
First Year CSE, Sir C R Reddy College of Engineering
Hiremee is a good platform for freshers seeking placement in reputed companies. The Hiremee platform has such an environment with more than 30 companies. The assessments tests the subject knowledge and mathematical knowledge of the candidate. The subject related questions are simple and logical. There is also a phase where they test our positive attitude.
Abdul