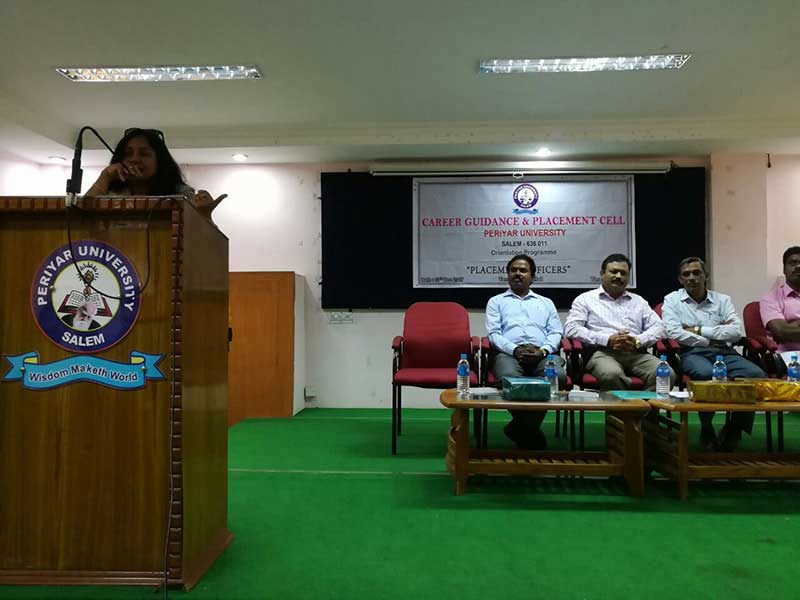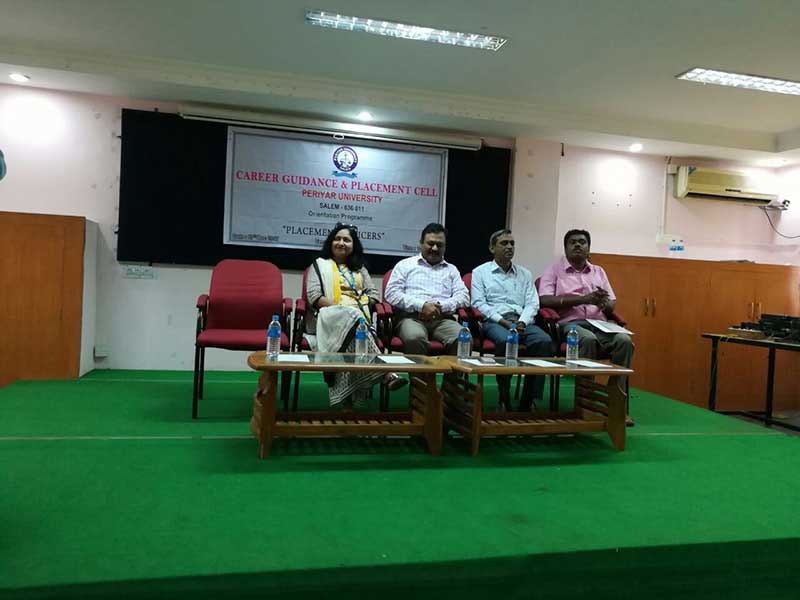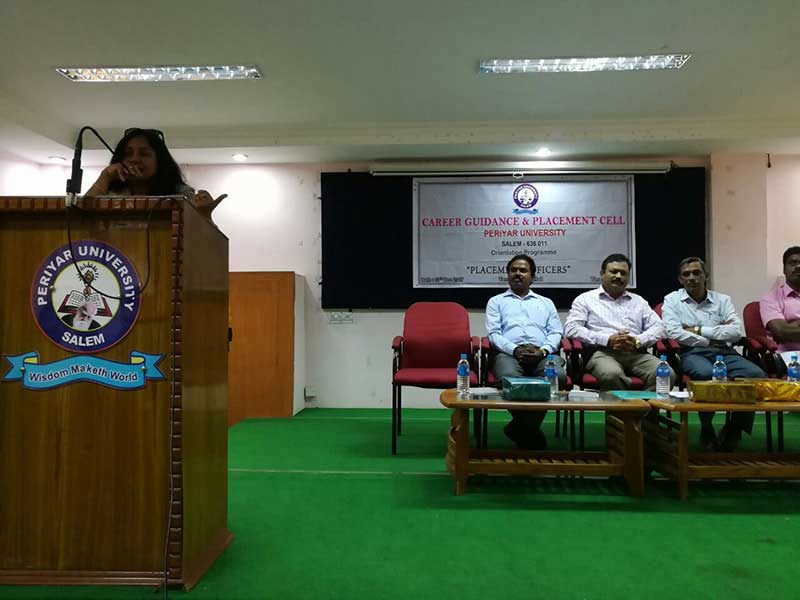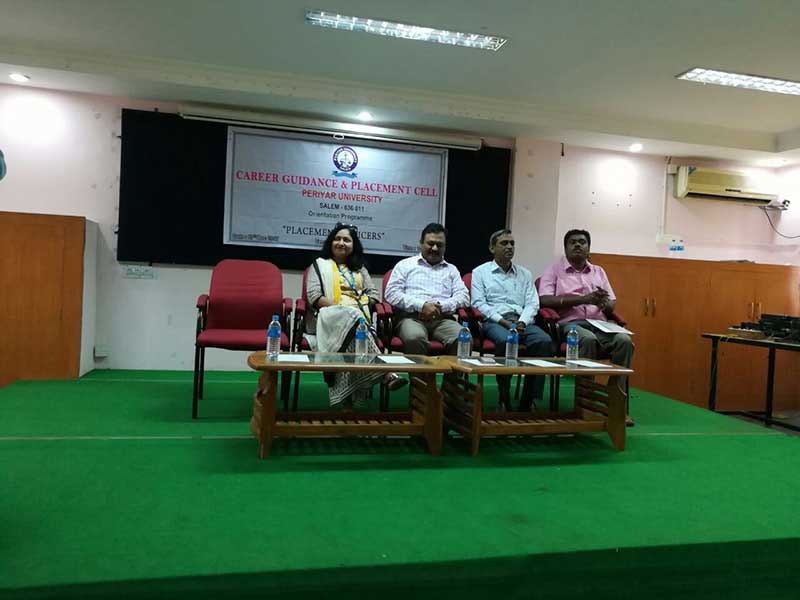 Periyar University Event
Periyar University Salem conducted an event that introduced HireMee to the principals and TPOs of affiliated colleges.
The event was conducted on December 7, 2017, in the presence of AVP-HR Soujanya Prakash, the Registrar of Periyar University, Dr. M. Manivannan, and the placement officer Mr. Tirumurthi. The event was also attended by the principals of nine colleges affiliated to the university. More than 90 TPOs were also present.