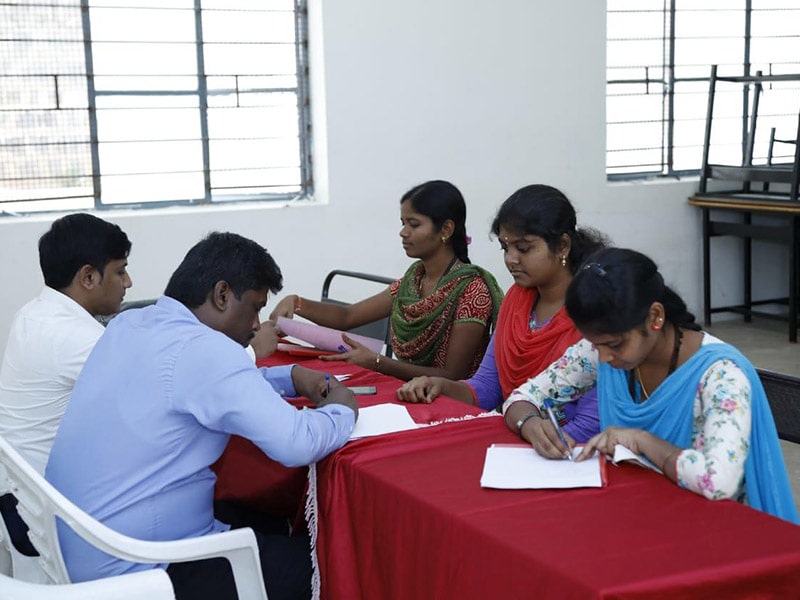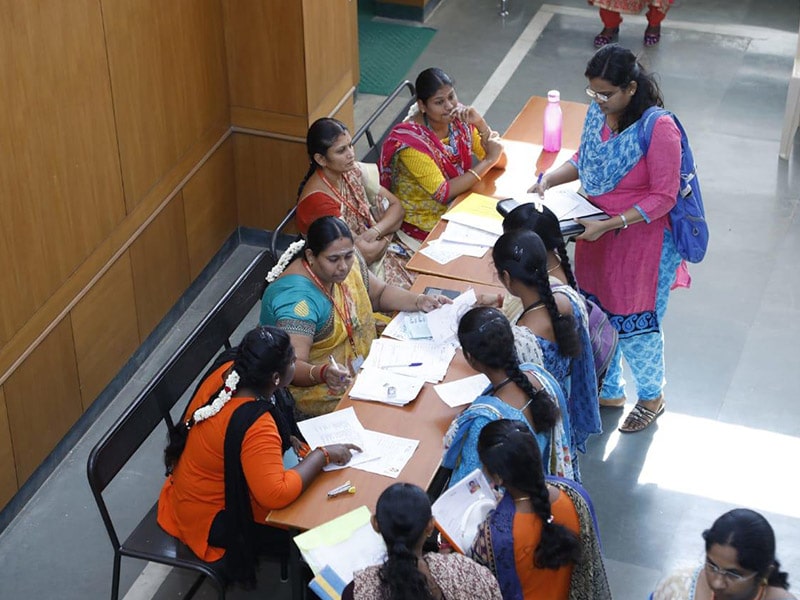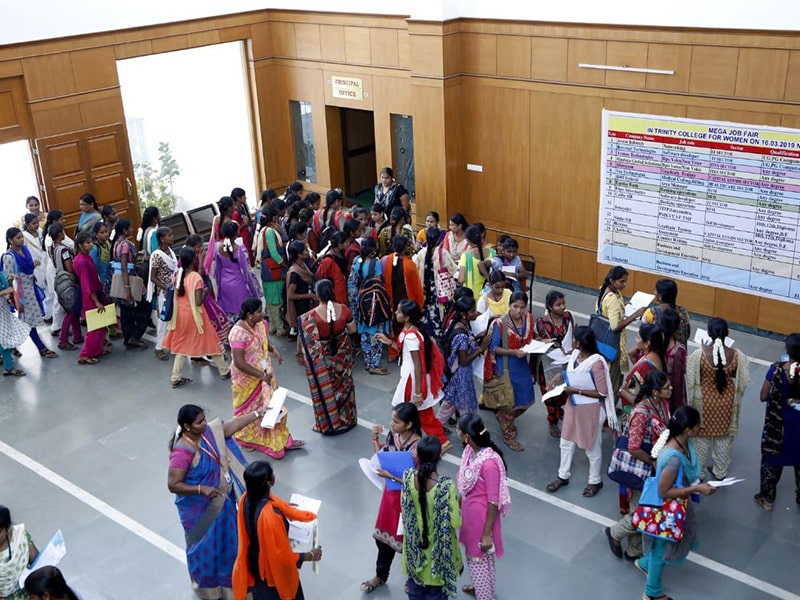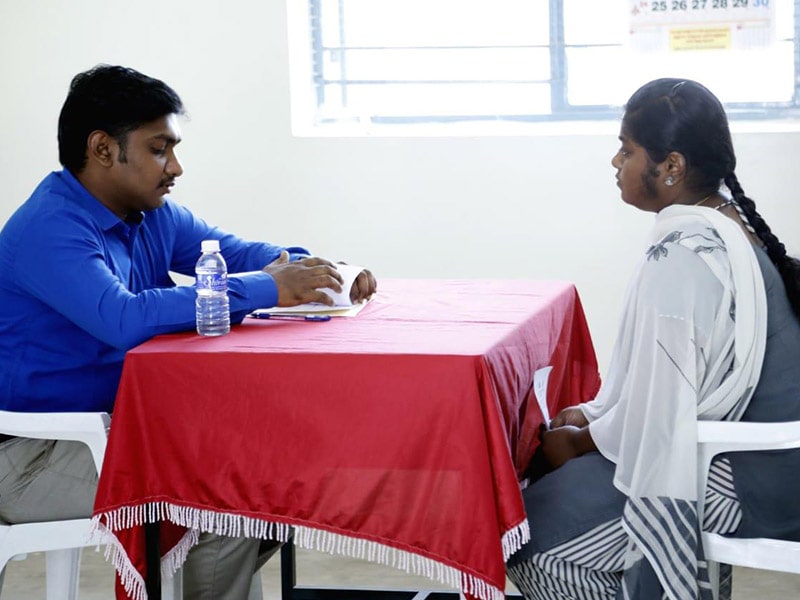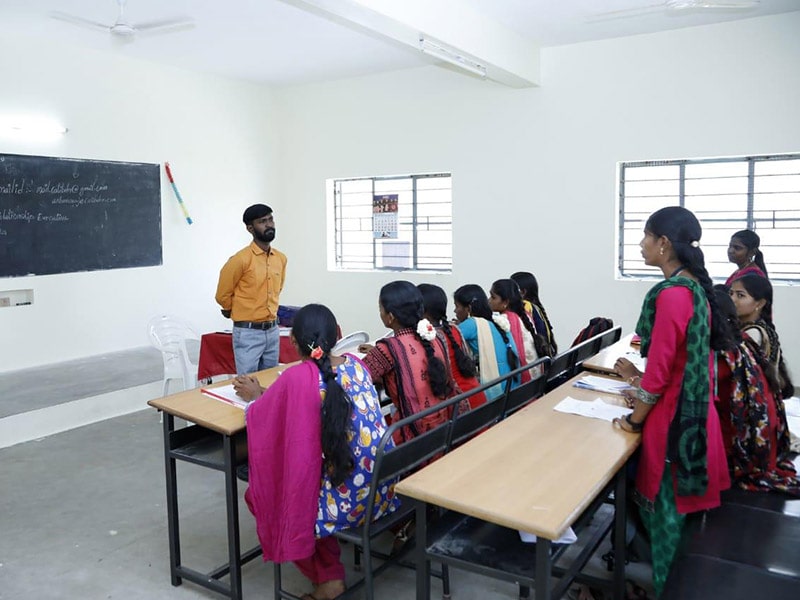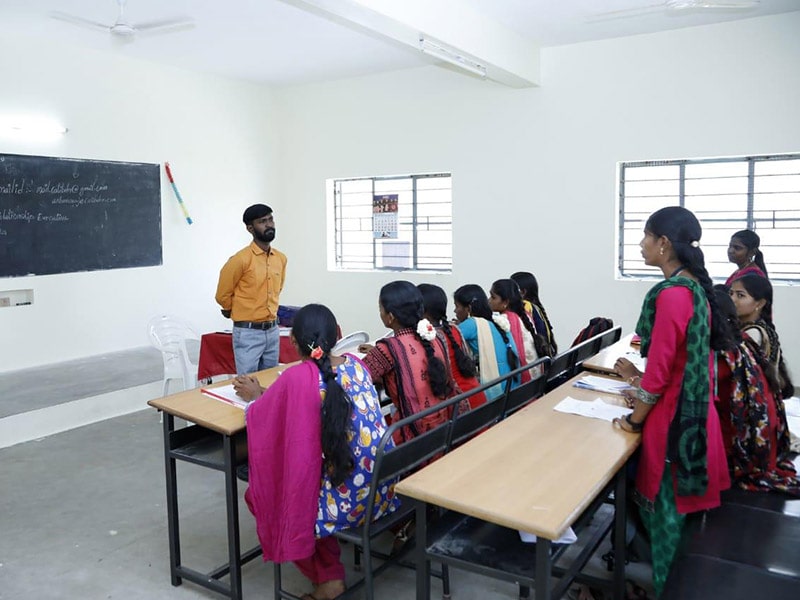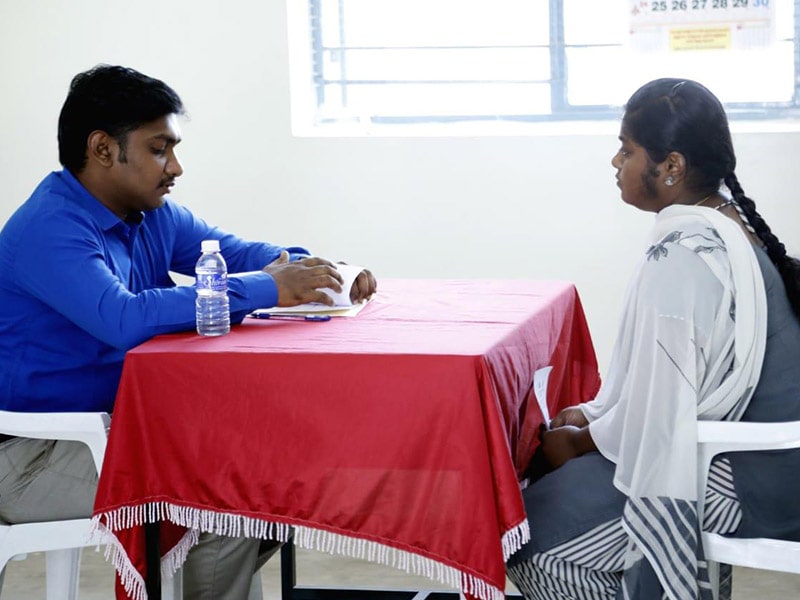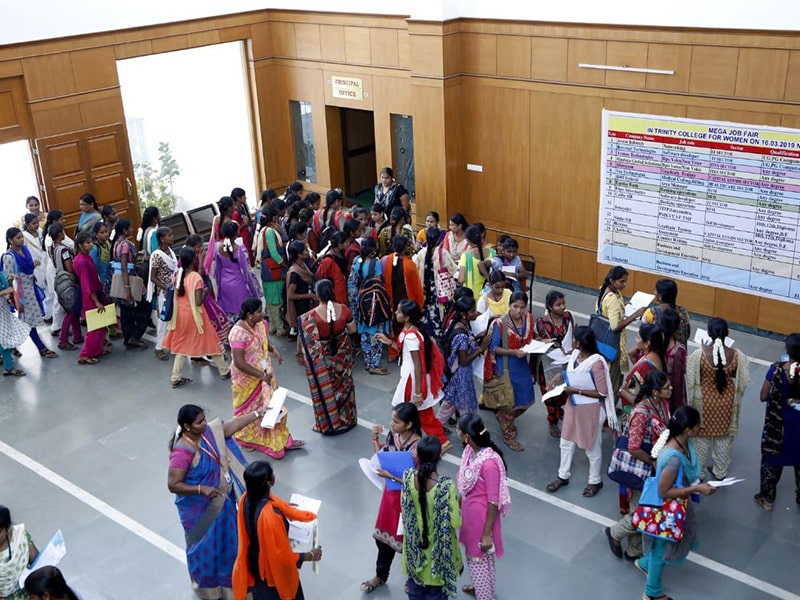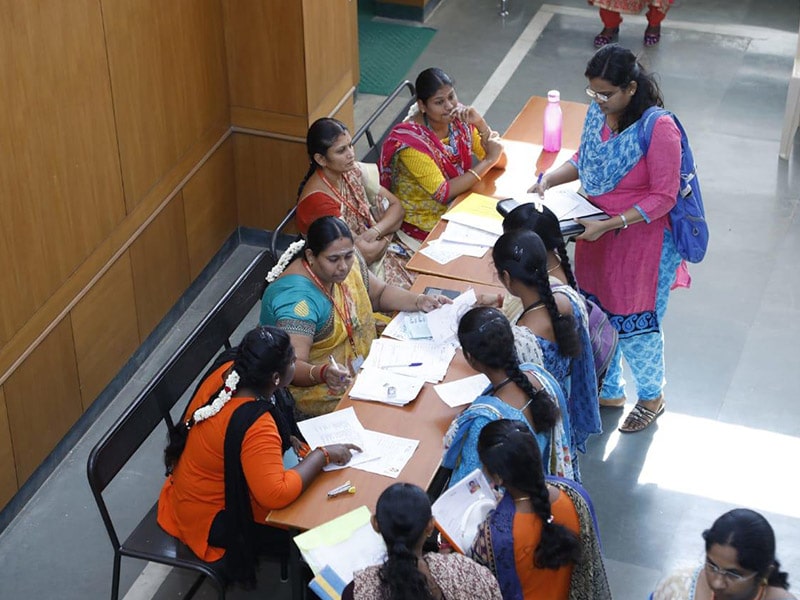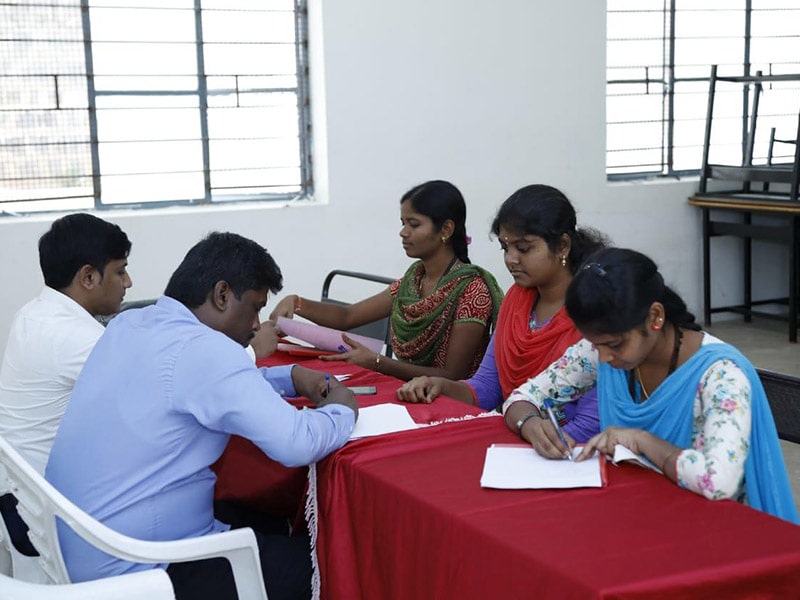 Mega Job Fair at Trinity College for Women (Arts and Science), Namakkal
HireMee in association with Sonayukti conducted mega job fair that was held on March 16, 2019 at the Trinity College for Women, Namakkal, Tamil nadu.
More than 25 Companies participated;
Over 750 students participated in the mega job fair where students were Pre assessed by HireMee. Out of 750 students 349 got offered on the spot .