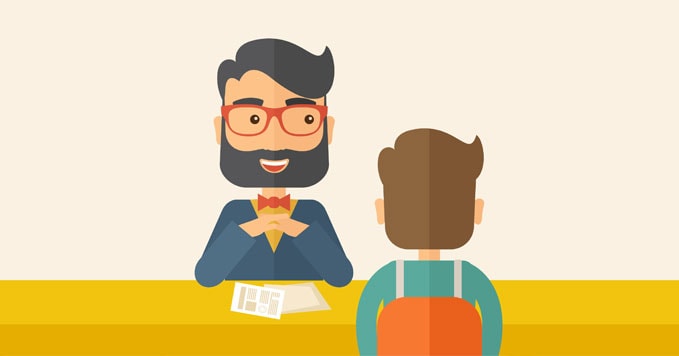 Career Advice for Freshers
When we are at the starting line of our career, we tend to gravitate towards well-known paths. Mostly oblivious to the future, and with a casual indifference towards the consequences of our current choices, our slumber is awoken with a rude start when, after a couple of years, we find ourselves at the bottom of a full barrel.
However, students, colleges, and corporations are getting smarter. To leave behind the crammed barrel, and progress upwards, students need to have a set blueprint, or at least the beginnings of a blueprint when they start their career. A campus recruitment test helps students with their job prospects. Organisations offer job openings for freshers to make the most of new talent and fresh perspectives.
How you handle your job in the initial stages can set the course for the rest of your career. A change in your perspective at the beginning of your career can fast-track your career by leaps and bounds. Here are some pointers that will help you achieve the same:
1. A series of experiences: The initial period of time spent in the corporate world can be fascinating to a fresher. Unfamiliar rules in a new territory can be a little overwhelming. To make the most of any job, act like a sponge. Soak everything in. Take time to assimilate into your new surroundings. Observe and learn. Be curious, ask intelligent questions, and take initiative.
2. Snap out of the honeymoon phase: The honeymoon phase is the time where you are lent support. You are cushioned, with extra hands to take care of you, till you get into the groove of things. Work is assigned to you in small portions, and nothing is forced. However, this phase shouldn't last long. As soon as you can tie your own shoelaces, you should start running.
3. Be professional: Gone are the days when you couldn't wait to bunk classes and cause mischief. In the corporate world, you need to blend in and be a professional who will be taken seriously. The high-fives, the unnecessary melodrama, and the dramatic gestures have to be toned down. You should be seen as a mature and responsible employee, who can handle extra duties and remain composed during stressful times.
4. A strong foundation: You have started at ground zero. To go all the way up, you need a rock-solid foundation. Avoid shortcuts and learn everything from scratch. Build your base and take on more responsibilities. Design your career blueprint and know what you have to do to accomplish what you want.
5. Ask for feedback: You should never hesitate in asking for feedback. Feedback and career advice from people who have a lot more experience than you is always helpful. With the right feedback, you can do better by tweaking your work accordingly. This will help you move in the right direction.
A 'no holds barred' approach in every job will help you in ascending the steps. Be a smart cookie and don't be scared of exploring the unknown. Step out of your comfort zone, be innovative, and learn more. This career advice will help you go a long way in enhancing your professional journey.
Testimonials
---
"HireMee has been a great experience for our students and the college. HireMee helped us understand where our students stand and showed us areas where they needed additional training. From the demo session to the exam, your team has been a tremendous support to us."
Ramakrishnan & Naveen Kumar,
Placement Officer, Salem College of Engineering and Technology
The selection process of your company looks unique. It is automated, lean and agile. From the PO's perspective, it ensures that every data is uploaded by the student and ensures its accuracy. From the student's perspective, the experience is seamless as he can upload data from anywhere.
S.Sivaramakrishnan,
Training & Placement Officer, Nandha Educational Institutions, Erode
The HireMee platform gave us an opportunity to showcase our talents which in turn resulted in getting placed in our dream company. The job assessment test was very useful to us. It helped us to reach our job goals. The assessment platform is innovative and allowed us to upload 20-second video resumes.
Malasri,
Final Year CSE, Sir C R Reddy College of Engineering
I got selected for Vee Technologies through the HireMee Platform. I would like to thank you for such a platform which tests all the skills needed by recruiters. The HireMee app is more like a social network with a lot of interesting features which makes the job search easier.
Ramya Sree,
First Year CSE, Sir C R Reddy College of Engineering
Hiremee is a good platform for freshers seeking placement in reputed companies. The Hiremee platform has such an environment with more than 30 companies. The assessments tests the subject knowledge and mathematical knowledge of the candidate. The subject related questions are simple and logical. There is also a phase where they test our positive attitude.
Abdul