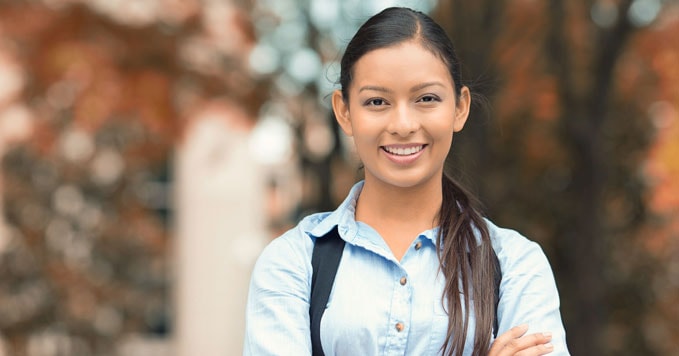 Benefits of Hiring Fresh Graduates
There's a lot of new and ambitious talent coming up every year. Companies have a wide pool of potential employees to choose from. With so many jobs for freshers, it can be hard to decide whether the fresher is right for the company without the help of skill assessment tests or interviews.
While freshers might require a little more handholding, and a longer on-boarding period, the benefits of hiring new graduates outweigh the possible pitfalls. Some benefits are:
Ready to Mould: A new professional, ready to be moulded, is right in front of you. Training them to adjust and develop in a way that works well for an organisation is a powerful notion. There are no pre-conceived habits that might hinder their progress. Freshers can easily adjust to the culture of the organisation and build the skills needed by the company.
New Perspectives: The graduates and freshers you hire might have a few internships under their belt, but most of them haven't been introduced to the corporate world. They are always ready to offer new, fresh, and innovative ideas. They also provide a different perspective, which might be unseen by the current staff.
Natural Aptitude for Technology: Every upcoming generation is more in-tune with the latest technology compared to their predecessors. They find it easier to adopt the newest gadgets and technologies, making them extremely valuable in this fast-moving, technology-driven world. Not only are they personally involved with the current trends in technology, but they can also pick up new technology within minutes.
No Office Politics: Office politics, while considered a necessary evil by some, is inevitably annoying. Freshers haven't been in the workplace long enough to face it, let alone get involved. They aren't tainted by rumours and false judgements, they don't belong to a particular group in office, and their perspective hasn't been clouded by pre-conceived judgements.
Greater Commitment: Freshers are ambitious and hardworking, which makes them eager to prove themselves. They are anxious to climb up the corporate ladder and make a name for themselves. They are ready to work harder, longer, and they usually have no personal obligations to anyone.
Quick Learners: Eager to learn, and determined to prove their worth, freshers usually tackle a given task wholeheartedly. They will ask questions if they don't understand. Being a 'blank canvas', they not only adapt to the corporate culture early, but are also open to new ideas and different working styles.
The new professionals are the leaders of tomorrow. More than 39 million students and recent graduates are on LinkedIn, and they are the network's fastest-growing demographic. An organisation knows that engaging with freshers early on will secure their position in the company, while they keep on growing and advancing in their careers.
Mentioned above are just some of the few benefits of hiring freshers. Make the smart choice and hire fresh graduates!
Testimonials
---
"HireMee has been a great experience for our students and the college. HireMee helped us understand where our students stand and showed us areas where they needed additional training. From the demo session to the exam, your team has been a tremendous support to us."
Ramakrishnan & Naveen Kumar,
Placement Officer, Salem College of Engineering and Technology
The selection process of your company looks unique. It is automated, lean and agile. From the PO's perspective, it ensures that every data is uploaded by the student and ensures its accuracy. From the student's perspective, the experience is seamless as he can upload data from anywhere.
S.Sivaramakrishnan,
Training & Placement Officer, Nandha Educational Institutions, Erode
The HireMee platform gave us an opportunity to showcase our talents which in turn resulted in getting placed in our dream company. The job assessment test was very useful to us. It helped us to reach our job goals. The assessment platform is innovative and allowed us to upload 20-second video resumes.
Malasri,
Final Year CSE, Sir C R Reddy College of Engineering
I got selected for Vee Technologies through the HireMee Platform. I would like to thank you for such a platform which tests all the skills needed by recruiters. The HireMee app is more like a social network with a lot of interesting features which makes the job search easier.
Ramya Sree,
First Year CSE, Sir C R Reddy College of Engineering
Hiremee is a good platform for freshers seeking placement in reputed companies. The Hiremee platform has such an environment with more than 30 companies. The assessments tests the subject knowledge and mathematical knowledge of the candidate. The subject related questions are simple and logical. There is also a phase where they test our positive attitude.
Abdul