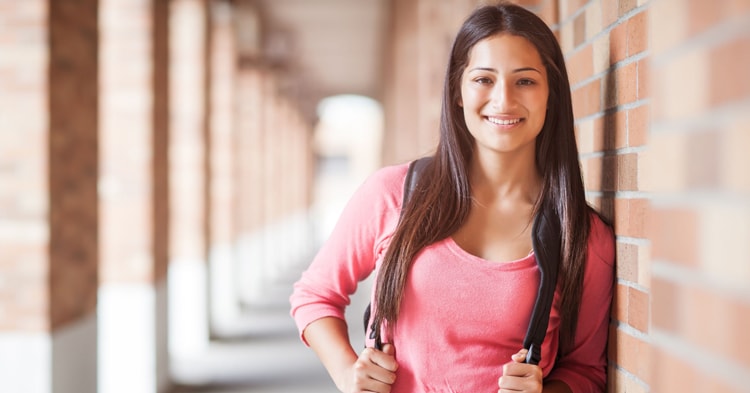 What is a Video Resume and How to Make a Great One?
Definition: A short video created by a candidate, highlighting his or her attributes, skills and qualifications, to be presented to a potential employer or a job prospect.
Video resumes are used to add appeal to a resume or application. Promotional in nature, video resumes allow the employers to understand the candidates better, and see if they are the right fit for their organisation. While traditional resumes and skills assessment tests highlight your experience and abilities, video resumes highlight your personality. Video resumes also provide you with a measure of control. It's like giving an interview without the mistakes, the failed jokes, and the nervousness.
On an average, video resumes are clicked 7.6 times more than a traditional CV. This is mainly because video resumes are still a new phenomenon, and are highly communicative. They allow employers to gauge creativity and body language.
Here are some tips you can use to make sure your video resume leaves a mark:
Plan out your video. Do you want to record it on your smartphone or your desktop? Do you want a friend to take a video? Do you want to give a presentation with a voiceover? Video resumes provide you with a lot of freedom, so you can be as creative as you want.
Have a script in place, but don't read from it. Have an idea of what you want to say and how to say it best. Jotting down your ideas will give you clarity and ensure that there are no run-on sentences or awkward pauses.
While filming a video resume, the best route you can take is to act like you are in an interview. Speak to the camera, not at the camera. Maintain eye contact and be personable. Like in an interview, it's best to avoid words like 'um', 'so', and 'yeah'. You can also shine light on a particular accomplishment or experience that you feel adds relevance and showcases your abilities.
Successful video resumes are usually short and to the point. It is best to keep the video resume between 60 to 120 seconds. There's a lot you can say in two minutes. Introduce yourself clearly, and end the video by thanking them for taking the time to view your resume.
Don't settle for a bad video resume. The beauty of a video resume is that you don't have to submit a video you are not completely satisfied with. Shoot several takes and choose one which encapsulates your personality completely.
What matters most is how you see yourself. If you appear confident, have listed all the needed attributes and conveyed what you needed to say, then you have your video resume. Other points you want to take notice of are the background noise, the angle of the camera and the lighting source.
The number of video resumes has increased dramatically over the last few years. Your video resume should show your individuality and creativity. In this increasingly competitive job market, video resumes are a great way to stand out and get noticed. So, get your equipment and scripts ready!
Testimonials
---
"HireMee has been a great experience for our students and the college. HireMee helped us understand where our students stand and showed us areas where they needed additional training. From the demo session to the exam, your team has been a tremendous support to us."
Ramakrishnan & Naveen Kumar,
Placement Officer, Salem College of Engineering and Technology
The selection process of your company looks unique. It is automated, lean and agile. From the PO's perspective, it ensures that every data is uploaded by the student and ensures its accuracy. From the student's perspective, the experience is seamless as he can upload data from anywhere.
S.Sivaramakrishnan,
Training & Placement Officer, Nandha Educational Institutions, Erode
The HireMee platform gave us an opportunity to showcase our talents which in turn resulted in getting placed in our dream company. The job assessment test was very useful to us. It helped us to reach our job goals. The assessment platform is innovative and allowed us to upload 20-second video resumes.
Malasri,
Final Year CSE, Sir C R Reddy College of Engineering
I got selected for Vee Technologies through the HireMee Platform. I would like to thank you for such a platform which tests all the skills needed by recruiters. The HireMee app is more like a social network with a lot of interesting features which makes the job search easier.
Ramya Sree,
First Year CSE, Sir C R Reddy College of Engineering
Hiremee is a good platform for freshers seeking placement in reputed companies. The Hiremee platform has such an environment with more than 30 companies. The assessments tests the subject knowledge and mathematical knowledge of the candidate. The subject related questions are simple and logical. There is also a phase where they test our positive attitude.
Abdul