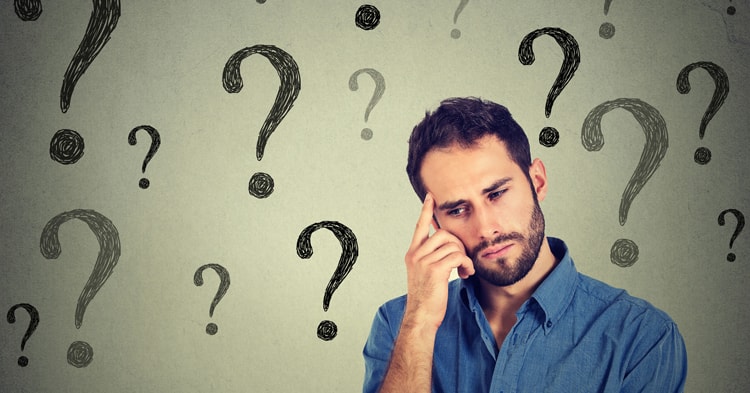 How to Deal with Confusion After Graduation and Land the Perfect First Job
As soon as college is over, and in some cases even way before it is over, students wonder what fate holds for them once they graduate. This is the all important moment that they have been waiting for years, and yet, this is also the moment when they are the most confused and clueless, if they aren't fully prepared to step out. The world outside the walls of college is enormous, and what students see now, standing at the gates, is just the tip of the iceberg.
For students who already know what they want to do after graduation, stepping out is a relatively carefree affair. Be it higher studies, going to a foreign university, taking up the family business, or even something as 'unusual' as taking a break; they are clear about how they want to spend their post-graduation time, and are relieved from the pressure to figure things out before time runs out. But for those who aren't already clear about what they want to do, it is going to be a difficult time, and a 'jobs for freshers' Google search isn't going to make it easy.
The first thing that you need to remember and repeat to yourself over and over again, is that the ticking time-bomb you think is in your bag, is imaginary. Parents and relatives tend to put a lot of pressure on graduates to get a job immediately after they graduate. The belief being that, the sooner you start working, the higher your chances of climbing up the ladder. While this concept was true once upon a time, it's obsolete now. Today, more than when, it is the where that matters. So, take your time to evaluate yourself, do some thinking, take career assessment tests, speak to your parents, counsellors, friends, and then decide on what your first step is going to be.
The second, and perhaps the most important thing to do, is self-evaluation. Once you are even fairly clear about what you want to do in the near future, there are many online apps and services like HireMee, LinkedIn, etc. that help you land a job. Expertise in a certain area is well-rewarded in the professional market, but it is hardly found in freshers. To be an expert in something takes experience and talent. While talent could be inborn, experience only comes with time. So, the key is to be versatile. During hiring season, versatility will give you an edge over other candidates, and in this growing competition, even a little edge matters a lot.
Testimonials
---
"HireMee has been a great experience for our students and the college. HireMee helped us understand where our students stand and showed us areas where they needed additional training. From the demo session to the exam, your team has been a tremendous support to us."
Ramakrishnan & Naveen Kumar,
Placement Officer, Salem College of Engineering and Technology
The selection process of your company looks unique. It is automated, lean and agile. From the PO's perspective, it ensures that every data is uploaded by the student and ensures its accuracy. From the student's perspective, the experience is seamless as he can upload data from anywhere.
S.Sivaramakrishnan,
Training & Placement Officer, Nandha Educational Institutions, Erode
The HireMee platform gave us an opportunity to showcase our talents which in turn resulted in getting placed in our dream company. The job assessment test was very useful to us. It helped us to reach our job goals. The assessment platform is innovative and allowed us to upload 20-second video resumes.
Malasri,
Final Year CSE, Sir C R Reddy College of Engineering
I got selected for Vee Technologies through the HireMee Platform. I would like to thank you for such a platform which tests all the skills needed by recruiters. The HireMee app is more like a social network with a lot of interesting features which makes the job search easier.
Ramya Sree,
First Year CSE, Sir C R Reddy College of Engineering
Hiremee is a good platform for freshers seeking placement in reputed companies. The Hiremee platform has such an environment with more than 30 companies. The assessments tests the subject knowledge and mathematical knowledge of the candidate. The subject related questions are simple and logical. There is also a phase where they test our positive attitude.
Abdul